What Is Vegtoria?
Each year, cities across Canada and around the world celebrate vegan culture and community by hosting veg fests. Victoria is excited to be taking part this year by introducing Vegtoria: Victoria's Veg Fest, organized by the Vancouver Island Vegan Association! This day will be a celebration of vegan food and community and will offer exciting food, booths, vendors, non-profits, contests and speakers! Think, big vegan party! Everyone is invited to come and experience the values that we share as a community which celebrates the lives of non-human animals by not consuming them.
We want to acknowledge that we organize and practice our culture on unceeded Coast Salish Territory.
Watch our Vegtoria 2018 recap video filmed and edited by VIVA community member Odette Tess.
Vegtoria Letters Created by Andrew Strauss
Vegtoria 2018 video created by community artist Mackenzie Clark
The Venue
Vegtoria will be taking place in beautiful downtown Victoria's Centennial Square July 20th, 2019 from 11-6pm 
This location is a central venue with open accessibility and a welcoming atmosphere.  We can't wait  to turn it into the home of Victoria's first Vegtoria! 
Vegtoria Sponsors
Helping our community grow!
Why Veganism?
Click To Learn More
Is Everyone Invited?
Absolutely! This is an inclusive event designed for everyone who cares about animals, who wants to try delicious new food, live healthier, protect the environment, or who just wants
to come and enjoy the festivities!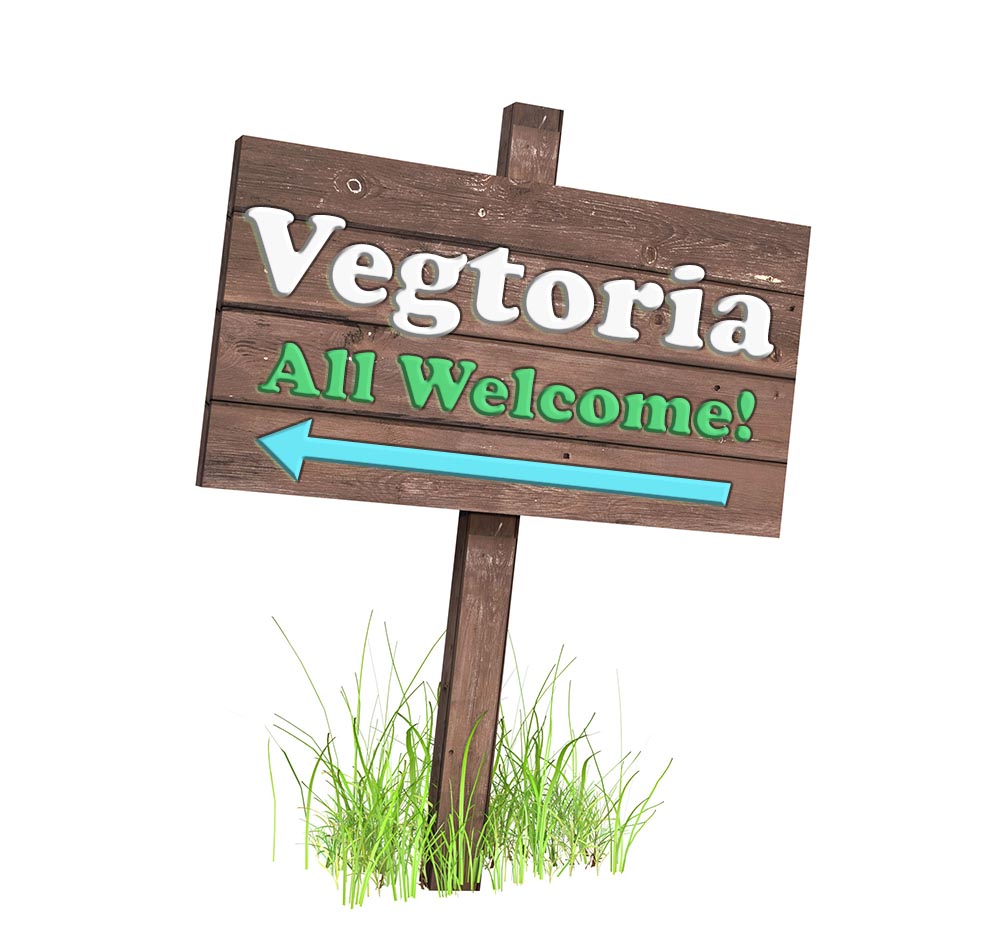 Vegtoria is proudly organized by the Vancouver Island Vegan Association. To find out more about the work we are doing to build a cruelty-free community, please visit us at our website here. 
Interested in being a part of Vegtoria?
We are now accepting applications for Vegtoria 2019! Please fill out the application form here.
Want to volunteer?
Contact us and let us know what awesome skills you can bring to the team or what you would be interested in helping with.  We will need lots of hands to help with the big day and our volunteers are greatly appreciated.
Any other questions? Let us know!